All the persons have their different goals in their life. May they are career goal or they can be personal goals but we believe to make your life more beautiful you should also have a relationship goals. Dating App suggest you to follow some these relationship goals.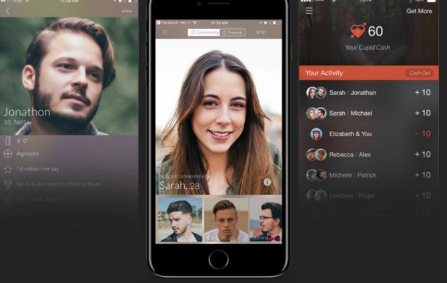 Communication
Partner need to make sure that there should be communication gap between their partners. If you like to talk someone then you don't need wait for other person text first. Don't afraid to talk on the phone. Just talk to your friend without any fear.
Give your time
Always give your time to your special one. When people started living alone too much they started feel claustrophobic and it make them feel irritable and anxious. Always try to spend more and more time to your loved one.
Someone who respect you
Give your hundred percent in your relationship always do best to understand your partner and respect their identity and their occupation always respect their feeling g don't ever try to make fun in front of others.
Someone who can hang with your best friends
After falling in relationship just doesn't force your partner to ditch their friends only for you. Don't get jealous or angry if you r partner hangout with their friends and don't become upset angry. Give them freedom to enjoy their life.
Someone who give space
Be with someone who gives you freedom to do anything whatever you want to do in your life and always support you whatever you are doing in your life. Don't impose any restrictions to do something. Live them their life like a free bird. This type of behavior makes relationship cheesy.
We hope you understand our dating app relationship goals and hope will follow in your life.